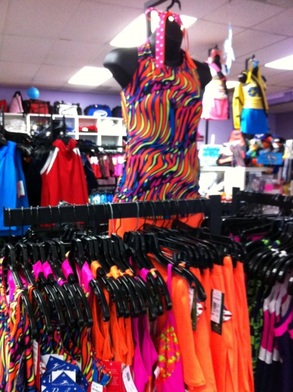 While we wish there was a way to showcase online everything our store offers in the clothing department, we are able to share with you some of the basics we stock year round. We carry cutting edge fashion apparel, as well as, classic ballet and training attire. If you are looking for that special audition outfit or even costume, please do not hesitate to call us and we will be happy to assist you. We have many customers who shop with us via email and photos and we are happy to accommodate you too!
bloom also prides ourselves on being able to serve local schools and Universities! We love helping dance teams, flag corps, cheerleading squads, and even baton twirlers with their camp attire and uniforms! Our knowledgeable and creative staff will have your teams looking awesome for camp, pep-rallies, and games alike!
Please call 256.533.2623 to let us help you!
---